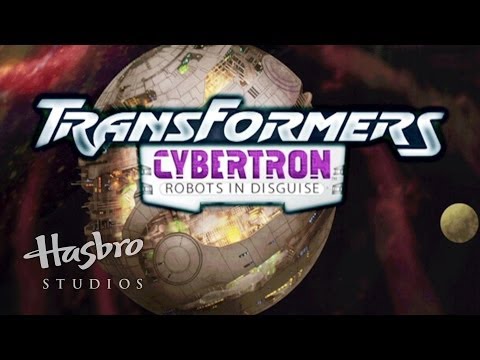 Hello, my name is Charles and I'm here to review the TV series Transformers: CYBERTRON. This TV show has a total of 52 episodes and centers around the Autobots as they try to defeat the evil Decepticons as well as destroy a massive Black Hole that threatens to destroy the entire universe resulting in the end of time itself.
In this series, the Autobots traverse the universe to acquire the OmegaLock as well as the 4 CyberPlanet Keys. The planets they explore are Cybertron (Transformer HomeWorld), Earth, Velocitron (Speed Planet), Jungle Planet and Gigantion (Giant Planet).
The Autobots in this series are Optimus Prime (Fire Truck), Hot Shot (Camaro), Jetfire (Plane), Landmine (Bulldozer), Leobreaker (Lion), Red Alert (Ambulance), Scattershot (Tank), OverRide (Race Car), Snarl (Wolf), Evac (Helicopter), Crosswise (Car), Metroplex (Construction Vehicle), Quickmix (Cement Truck), Wing Saber (Space Jet), Vector Prime (SpaceShip)(Keeper of Space & Time) and Primus (Planet Cybertron)(Creator of all Cybertronian life).
The Decepticons in this series are Megatron/Galvatron (Hover Vehicle), Starscream (Space Jet), Thundercracker (Jet), Crumplezone( Racing Tank), Ransack (Motorcycle), Scourge (Dragon), Thunderblast (Jet Boat), Menasor (Drill Tank), Sideways (Space Jet) and Soundwave (Cassette Player).
In conclusion, I found the storyline of this TV series to be quite interesting as well as full of surprises.