(Movie Poster)
Hello, my name is Charles and I'm here to review  the 2015 movie Goosebumps. The story setting for this movie takes place in Madison, Delaware. The protagonists in this movie are Dylan Minnette as Zach Cooper, Ryan Lee as Champ, Odeya Rush as Hannah Fairchild (Goosebumps book: The Ghost Next Door) and Jack Black as R.L. Stine (the creator/author of the Goosebumps franchise).
In this movie, Zach and Champ accidentally unleash all of R.L. Stine's creations from their respective manuscripts and must now work together with both Hannah and R.L. Stine in order to stop R.L. Stine's fictional creations before they both destroy the town of Madison and unleash their vengeful wrath upon R.L. Stine.
The antagonists in this movie are completely comprised of R.L. Stine's literary creations. Some of the antagonists are the Zombies (Goosebumps book: Welcome to Dead House), the Mummy (Goosebumps book: The Curse of the Mummy's Tomb), Slappy the Living Dummy (Goosebumps book: Night of the Living Dummy), The Werewolf (classic Goosebumps book: The Werewolf of Fever Swamp), the Killer Bees (Goosebumps book: Why I'm Afraid of Bees), The Royal Executioner (Goosebumps book: A Night in Terror Tower), The Evil Lawn Gnomes (Goosebumps book: Revenge of the Lawn Gnomes), The Abominable Snowman (Goosebumps book: The Abominable Snowman Of Pasadena), The Blob (Goosebumps book: The Blob That Ate Everyone), The Invisible Boy (Goosebumps book: My Best Friend is Invisible), A Vampire Poodle (Goosebumps book: Please Don't Feed the Vampire) and a Giant Praying Mantis (Goosebumps book: A Shocker on Shock Street).
In conclusion, I found this movie to be very informative in teaching us how powerful, influencing and dangerous our imagination can be if it is abused and/or misused.
(The Royal Executioner of Terror Tower)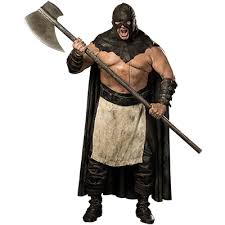 (The Abominable Snowman of Pasadena)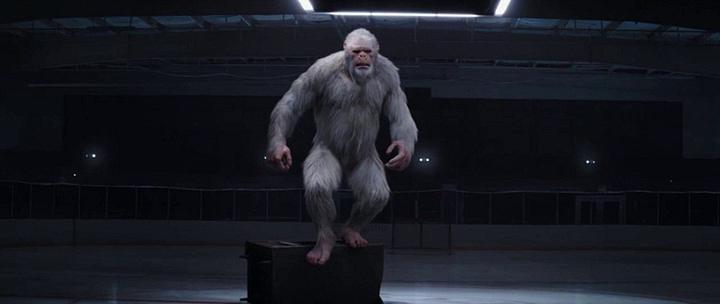 (The Werewolf of Fever Swamp)