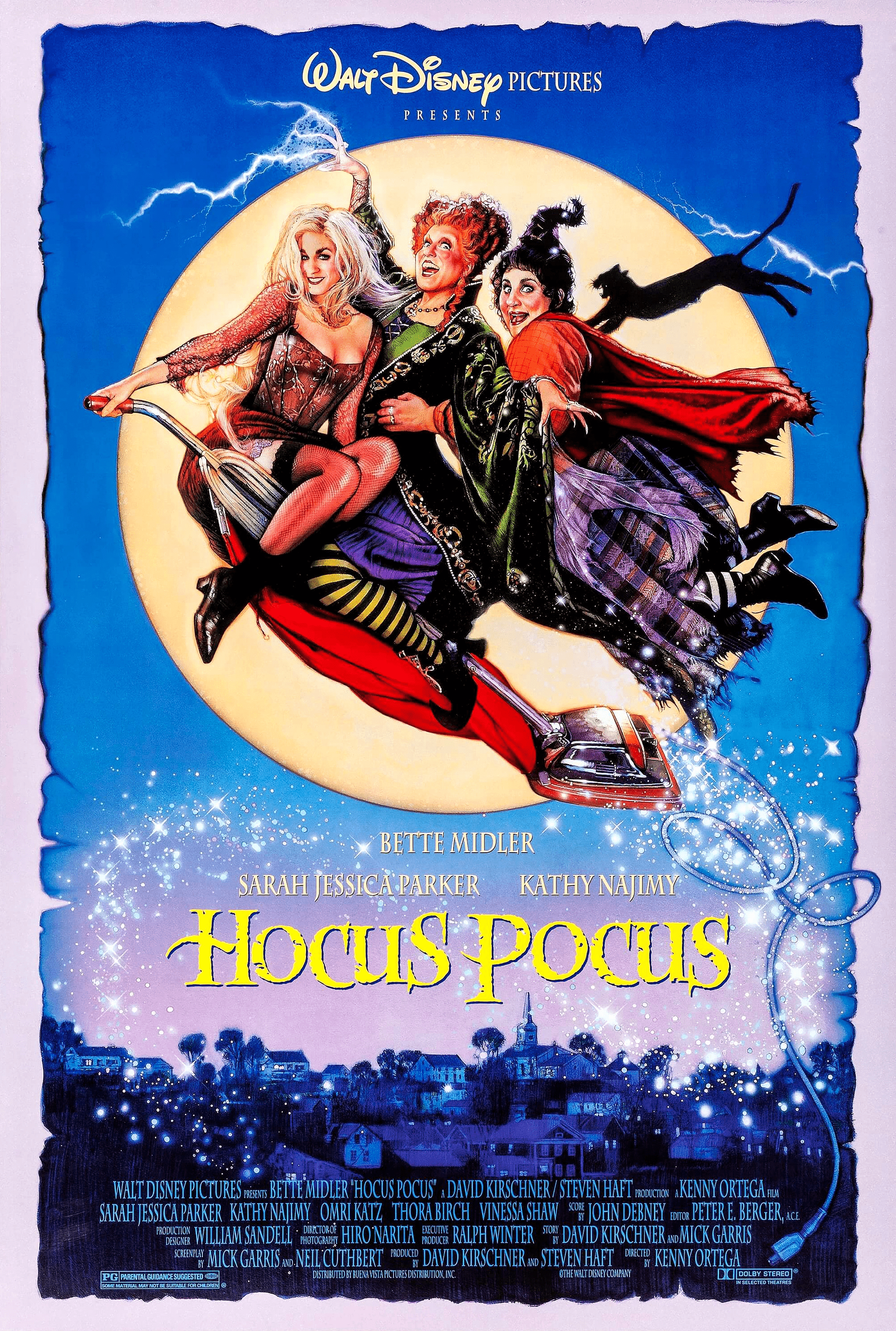 Hello, my name is Charles and I'm here to review the 1993 movie Hocus Pocus.
The movie begins in Salem, Massachusetts circa 1693 and continues 300 years later  throughout Salem, Massachusetts circa 1993. The entire movie takes place on October 31 (All Hallows Eve/Halloween).
The cast of characters are:
Bette Midler as Winifred "Winnie" Sanderson,
Kathy Najimy as Mary Sanderson,
Sarah Jessica Parker as Sarah Sanderson,
Doug Jones as Billy Butcherson (Zombie),
Omri Katz as Max Dennison,
Thora Birch as Dani Dennison,
Vinessa Shaw as Allison Watts,
Amanda Shepherd as Emily Binx,
Sean Murray as Thackery Binx (Human) and Jason Marsden as Thackery Binx (Black Cat).
In conclusion, I found this movie to be both "hauntingly amusing and supernaturally hilarious." I hope you all find this movie as "mystically entertaining" as I did because watching this movie will most definitely "Put A Spell On You."