Hello, my name is Charles and I'm here to review both Medievil 1 and Medievil II for the PlayStation 1. Medievil 1 was first released on October 21, 1998 and Medievil II was first released on April 30, 2000.
In Medievil 1, The evil sorcerer, Zarok resurfaces in the year 1386 and casts a spell that plunges the entire Kingdom of Gallowmere into an Eternal Night.
Thus, allowing Zarok to steal the souls of the living as well as raise his undead army.
An unintended side-effect of Zarok's Spell though is that it also revives the heroic champion of Gallowmere, Sir Daniel Fortesque thus allowing him a second chance to finally and successfully defeat Zarok once and for all and finally earn his place as a true hero.
Medievil II takes place in Victorian London circa 1886. In this game, An evil warlock named Lord Palethorn rediscovers Zarok's spellbook and recasts the spell Zarok used to reanimate the dead which as before also revives Sir Daniel Fortesque who must now stop Lord Palethorn from reclaiming the pages from Zarok's spellbook that went missing.
The locations in Medievil II are the Museum, Kensington, Greenwich Observatory, Kew Gardens, Wulfrum Hall, Whitechapel and Cathedral Spires.
The cast of characters are Sir Daniel Fortesque (Main Protagonist)(Medievil 1 Weapons: Small Sword/Magic Sword, Throwing Daggers, Crossbow, Longbow/Flaming Longbow/Magic Longbow, Spear, Club, and Axe)(Medievil II Weapons: Small Sword/BroadSword, Flaming Crossbow, Pistol, Bombs, Hammer, Cane Stick and Gatling Gun),
Zarok (Medievil 1's Main Antagonist/Evil Sorcerer)(Weapon: Magic)
Lord PaleThorn (Medievil 2's Main Antagonist/Evil Warlock)(Weapon: Magic),
Professor Hamilton Kift (Medievil 2's Protagonist/Magician, Inventor and Master of the Occult),
Princess Kiya (Medievil 2's Protagonist/Mummy and Sir Daniel Fortesque's future love interest),
The Count (Medievil 2's Antagonist/Vampire)(Location: Wulfrum Hall) and Jack the Ripper (Medievil 2's Antagonist/Demon)(Location: Whitechapel).
In conclusion, I found Medievil 1 & 2 to be one of the best Pulse-Pounding, Heart-Racing, Senses-Shattering and Horror-Themed game series to ever be released.
(Sir Daniel Fortesque)
(Zarok)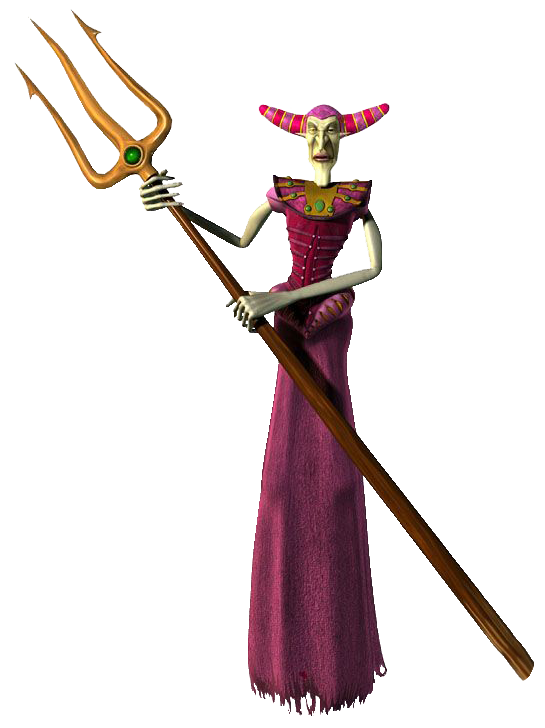 (Lord PaleThorn)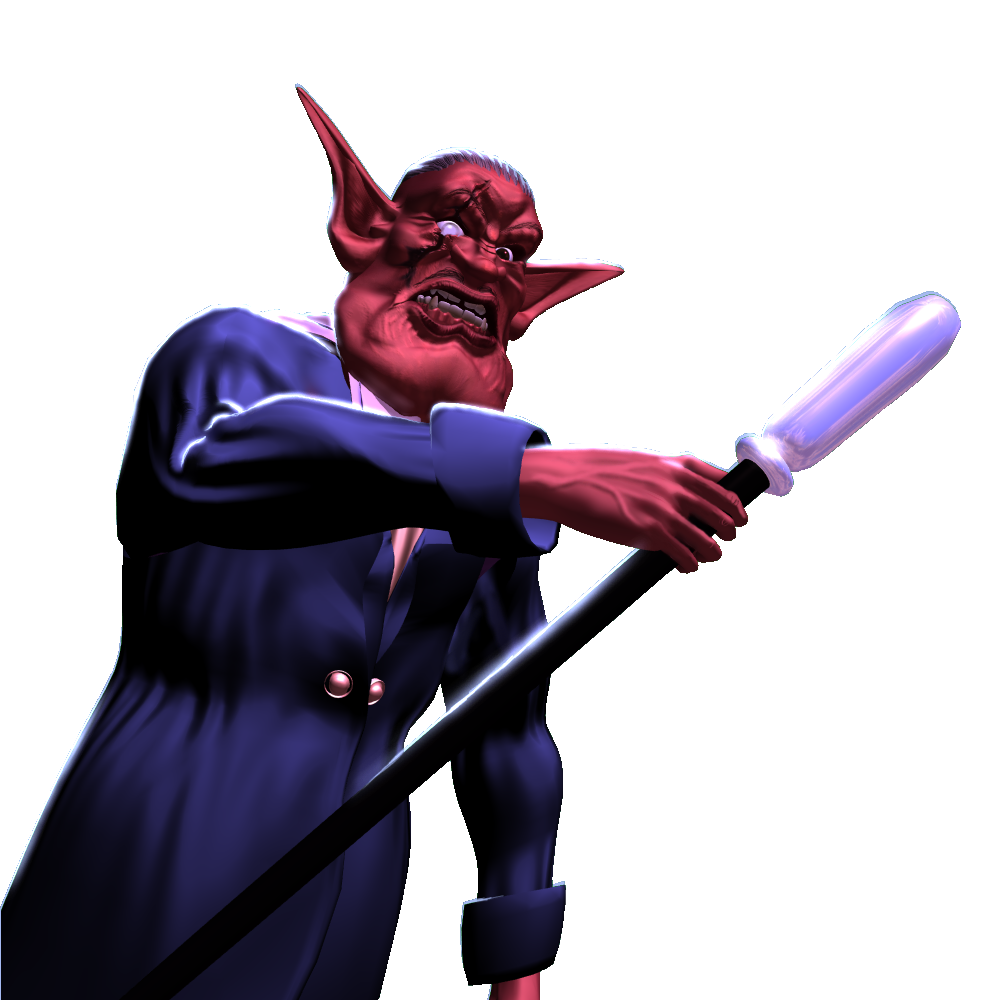 (Professor Hamilton Kift)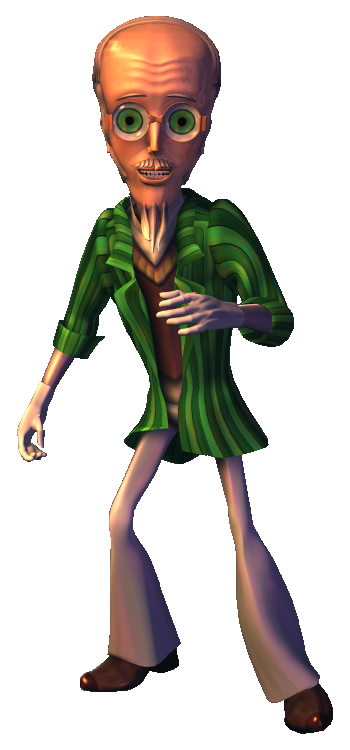 (Princess Kiya)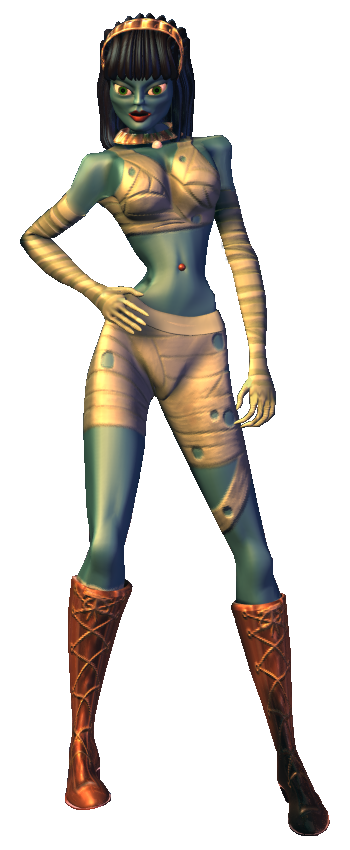 (The Count)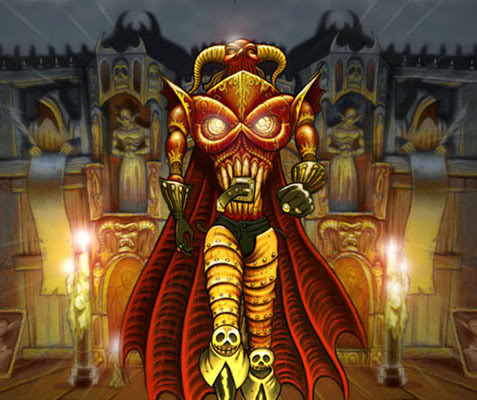 (Jack the Ripper)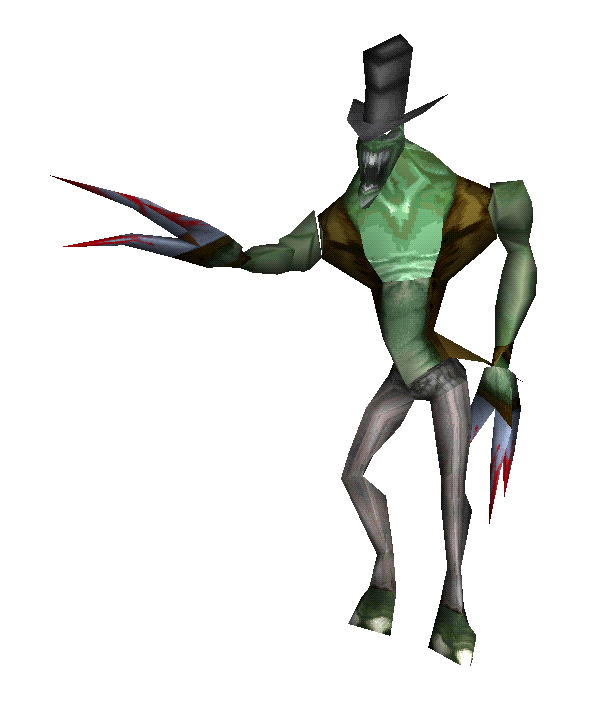 (Medievil 1-Intro)
(Medievil II-Intro)