(Promotional Poster)
(Layout)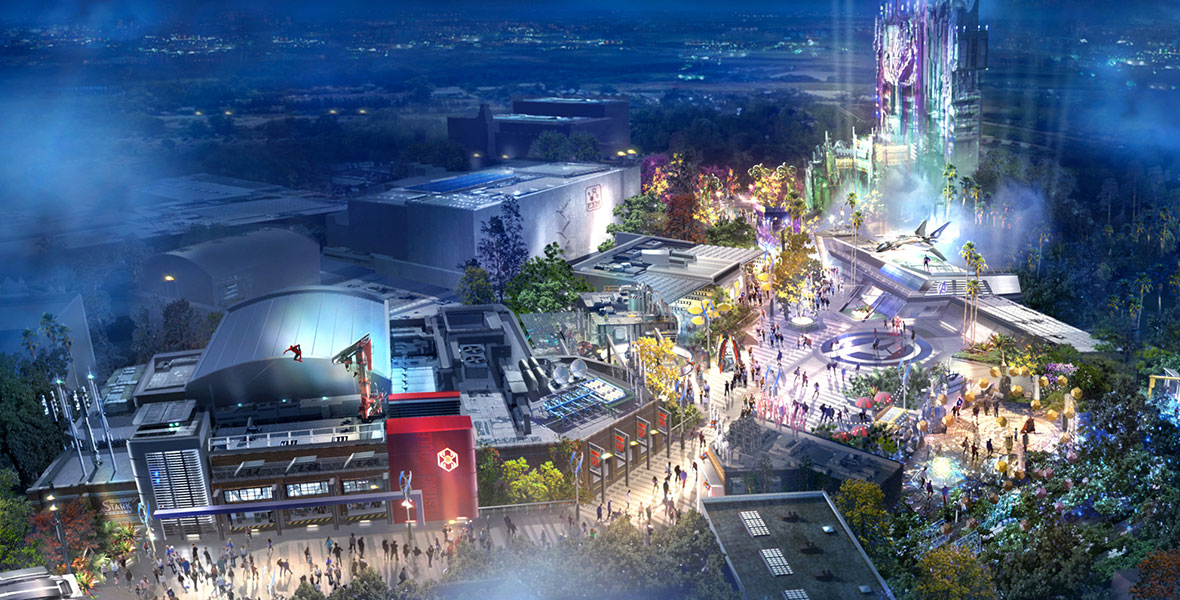 Hello, my name is Charles and I'm here to talk about the theme park attraction, Avengers Campus which is located at Disney California Adventure. This theme park's Grand Opening took place Wednesday, June 2, 2021 at 8:15 PDT.
This theme park's Grand Opening also had special guest appearances consisting of Paul Rudd (the actor who played Scott Lang aka Ant-Man), Anthony Mackie (the actor who played Sam Wilson aka Falcon) and Jon Favreau (the man who directed the 2008 film Iron Man).
In this theme park, you will meet many iconic Marvel-based heroes and villains. The Marvel heroes you'll meet are Iron Man, Captain America, Black Widow, Hawkeye, Thor, Spider-Man, Captain Marvel, Falcon, Dr. Strange, Ant-Man, Wasp, Black Panther, Okoye, Dora Milaje, Star-Lord, Gamora and Groot. The Marvel villains You'll meet are Loki and Taskmaster.
The Marvel-based attractions featured in this new theme park are Guardians of the Galaxy: Mission Breakout (formerly known as Tower of Terror), Guardians of the Galaxy: Awesome Dance Off, Web Slingers: A Spider-Man Adventure, Ancient Sanctum and Avengers Headquarters.
In conclusion, when I saw a teaser for this new theme park on my TV, I just knew that it was the most "Cosmically-endowed, Gamma-infused, Arc Reactor-powered" experience that everyone should experience. For by experiencing Avengers Campus, you will all finally awaken/empower/release the Avenger within you.
(D23 Expo! 2019)
(Official Trailer)