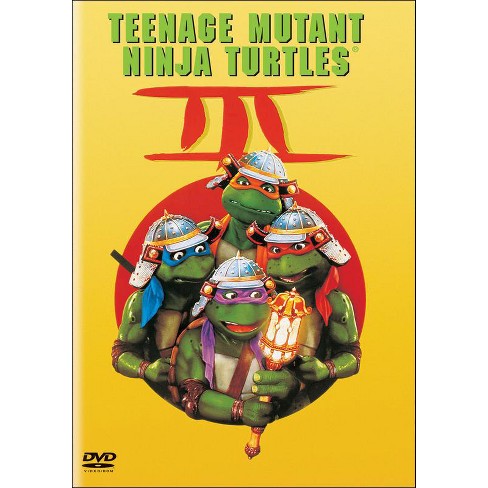 Hello, my name is Charles and I'm here to review the movie Teenage Mutant Ninja Turtles III: Turtles in Time. This movie was first released on March 19, 1993.
The story-setting for this movie takes place two years after the events of Teenage Mutant Ninja Turtles II: Secrets of the Ooze while mostly centering in Japan circa 1603 (Feudal Era).
In this movie, April O'Neil is unexpectedly pulled through time to Feudal Japan via an ancient scepter which the TMNT must now use to follow after her in order to bring her and themselves home. While in Feudal Japan, they assist a rebellion in their fight against the warmongering Daimyo, Lord Norinaga.
The cast of characters in this movie are Leonardo (Turtle)(weapons: Twin Katanas),
Donatello (Turtle)(weapon: Bo Staff),
Raphael (Turtle)(weapons: Twin Sai),
Michaelangelo (Turtle)(weapons: Twin Nunchucks),
Master Splinter (Rat),
April O'Neil (Human)(Reporter),
Casey Jones (Human)(Vigilante)(weapons: Hockey Stick/Twin Baseball Bats/Golf Club),
Mitsu (Human)(the Rebellion's Leader),
Kenshin (Human)(Lord Norinaga's son),
Lord Norinaga (Human)(Daimyo) and Walker (Human)(Main Villain).
In  conclusion, I found this movie to symbolize and enforce the concept that is Cultural Exchange to a chronologically "Cowabunga" celebration of "Turtle-Power" proportions.