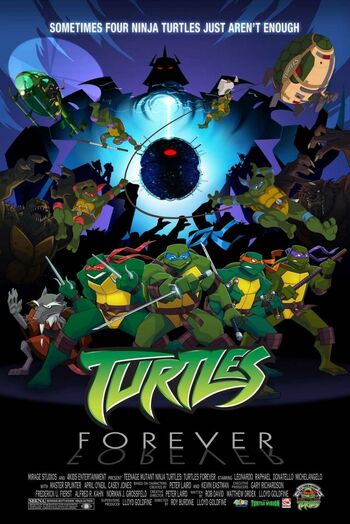 Hello, my name is Charles and I'm here to review the movie TMNT: Turtles Forever. This movie was first released on October 29, 2009. This animated TMNT movie takes place in the 2003 animated series as well as both the 1987 cartoon series and the 1984 Mirage comics series (Turtle Prime).
The protagonists in this movie are the TMNT (2003), TMNT (1987), TMNT (1984), Splinter (2003), Splinter (1987), April O'Neil (2003), April O'Neil (2003) and Casey Jones (2003).
The antagonists in this movie are Shredder (2003), Shredder (1987), Shredder (1984), Krang (1987), Karai (2003), Bebop & Rocksteady (1987) and Hun (Human/Turtle)(2003). 
We also see cameos of the Super Turtles (Leonardo-Graviturtle, Donatello-Shellectro, Raphael-Griddex, Michelangelo-Blobboid), the 1990 Turtles (Live-Action)(1990), the Apocalyptic Turtles (Same As It Never Was), the TMNT (2007)  and the Metal Turtles (1996 OVA).
In conclusion, I found this TMNT movie to be the ultimate, anniversary celebration to Kevin Eastman & Peter Laird's entire TMNT franchise. Truly a "Turtle Powered/Ninja Timed/Green Machined/Cowabunga" accomplishment on their part.
(1990 Live-Action)
(Same As It Never Was)
(1996 OVA)
(2007)
(Super Turtles)
(2003)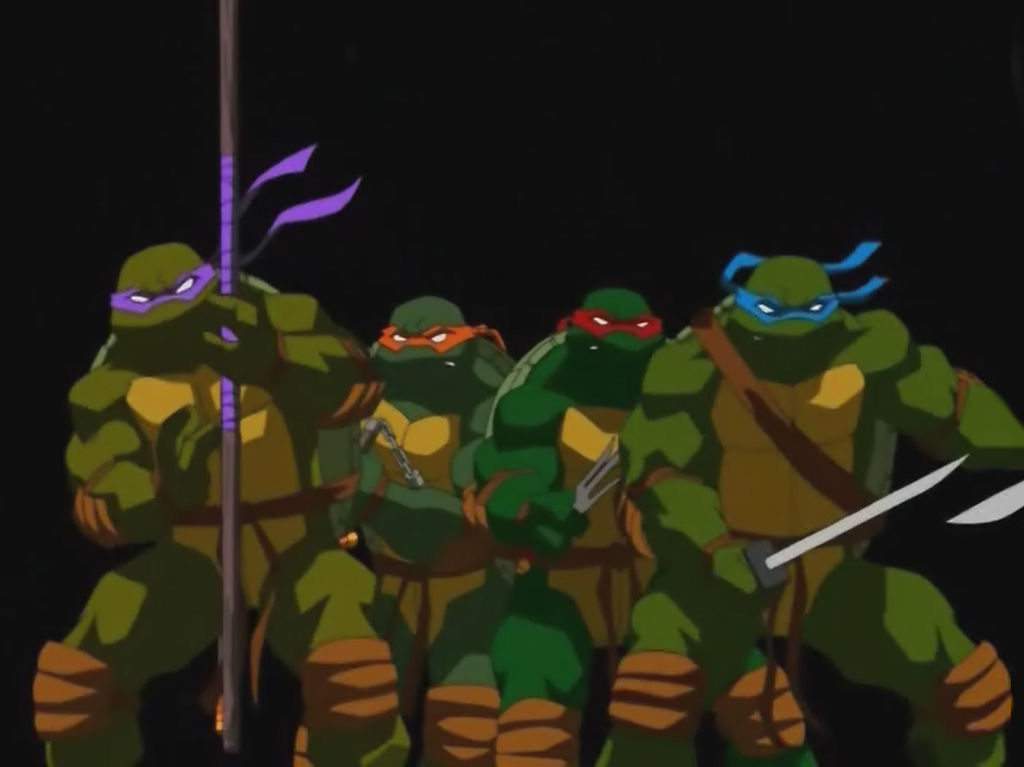 (1987)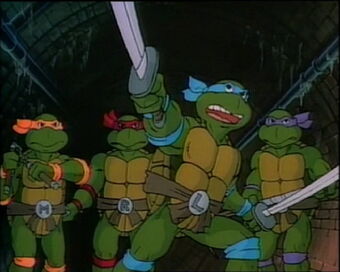 (1984-Mirage Comics)
(Trailers)