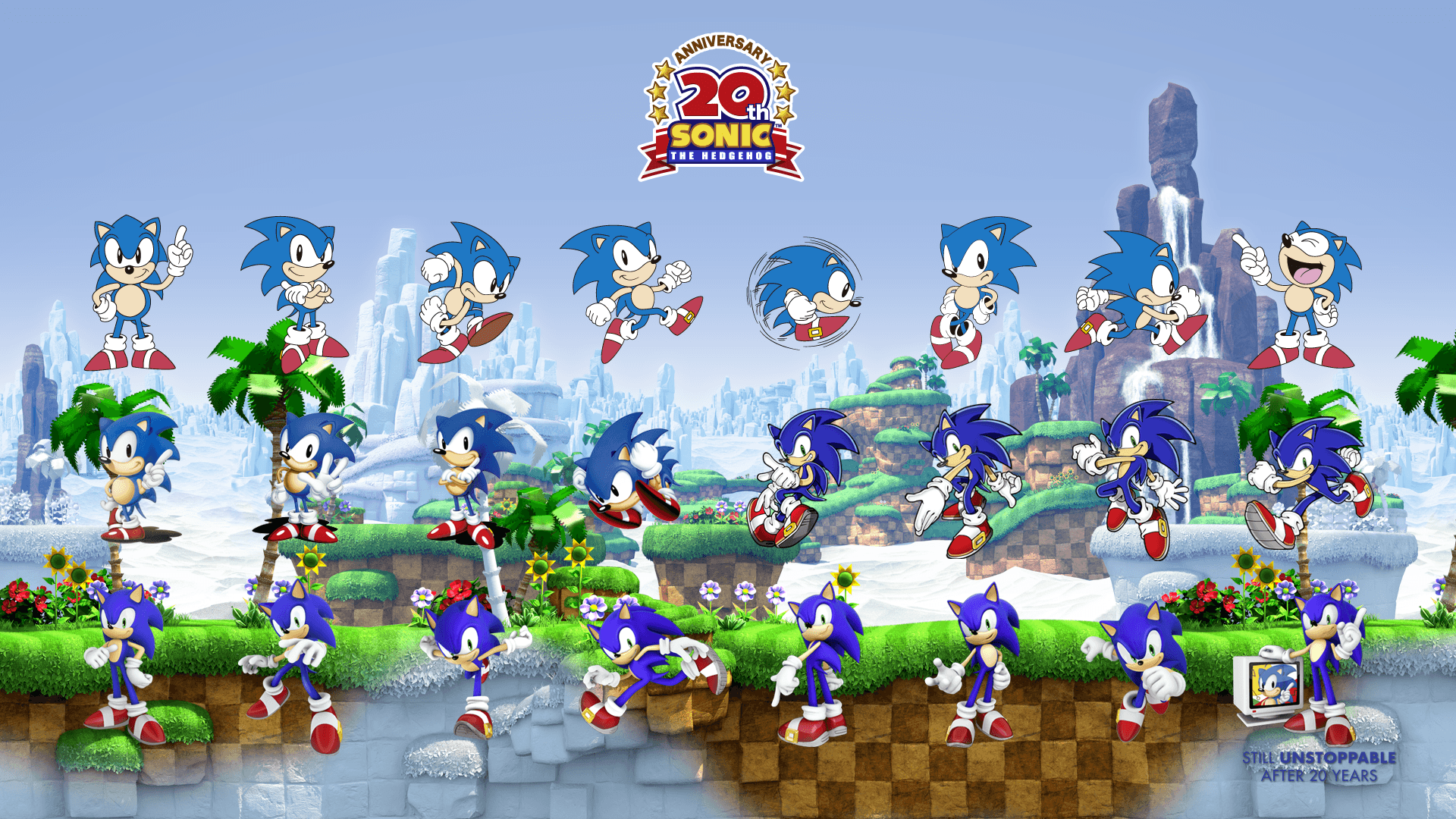 Hello, my name is Charles and I'm here to review Sonic Generations for the PlayStation 3 and the Xbox 360. This game commemorates Sonic the Hedgehog's 20th anniversary. Unlike other Sonic the Hedgehog games, You play as both the classically, retro Sonic the Hedgehog and the modernally, mature Sonic the Hedgehog.
In this game, Sonic & Tails team-up with their past selves to rescue their kidnapped friends, defeat both Dr. Robotnik and Dr. Eggman (Dr. Robotnik's future self) as well as prevent an evil entity known as a Time Eater from erasing all of history.
The areas we travel through are Green Hill (Sonic the Hedgehog-Sega Genesis),
Chemical Plant/Death Egg(Sonic the Hedgehog 2-Sega Genesis),
Sky Sanctuary (Sonic & Knuckles-Sega Genesis),
Speed Highway/Station Square(Sonic Adventure-Nintendo Gamecube),
City Escape/Final Rush(Sonic Adventure 2-Nintendo Gamecube),
Crisis City (Sonic the Hedgehog 2006-PS3),
Rooftop Run/Eggmanland(Sonic Unleashed-PS2) and Planet Wisp (Sonic Colors-Nintendo Wii).
The bosses you face off against in this game are Metal Sonic (Sonic CD-Nintendo GameCube),
Death Egg Robot (Sonic the Hedgehog 2),
Shadow the Hedgehog (Sonic Adventure 2),
Perfect Chaos (Sonic Adventure),
Silver the Hedgehog (Sonic the Hedgehog),
Egg Dragoon (Sonic Unleashed) and the Time Eater.
Sonic's kidnapped friends in this game are Knuckles the Echidna,
Amy Rose,
Cream the Rabbit,
Cheese the Chao,
Rouge the Bat,
Vector the Crocodile,
Espio the Chameleon,
Charmy Bee and Blaze the Cat.
In conclusion, I found this game to showcase Sonic's greatest, most historic hits as well as completely live up to its 20th anniversary declaration thus we should in fact feel the need, the need for "Sonic Speed".