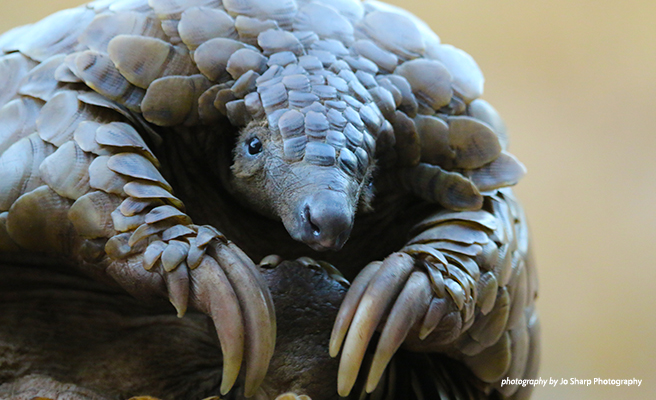 This adorably unusual little critter with padding all over is the Pangolin. Much like the armadillo, the Pangolin is covered in body armor and can dig with its claws. It can't walk on all fours because of its big claws, making it not very fast. However, the claws are useful for digging into ant holes and termite mounds. Another feature the Pangolin has is its long sticky tongue, useful for pulling the ants and termites out of their mounds for the Pangolin's food.
Unlike the Pokemon Sandslash, which can fight other Pokemon in battle, the Pangolin does not fight predators with its sharp claws, although it can use its body armor for defense if it is threatened by predators, except the armor cannot defend the Pangolin from humans wanting it as both food and Chinese medicine.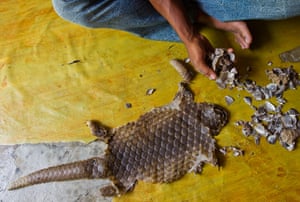 But there is still hope for the Pangolin. Scientists around the world are working together in African and Asian countries to make sure the Pangolin species survives and thrives through animal conservation and research.
Will you join in to support the Pangolin's survival? You can donate money to animal conservation groups, such as World Wildlife Fund, to save Pangolins in Africa and Asia.