Wombat
By Chris M.

This little furry critter is called a Wombat. It's an adorably short-legged quadrupedal, or four-legged, mammal that is native to Australia.

Australia is the only continent that's home to the Wombat.
These little vombatidae members belong to a family of Australian animals called Marsupials, like the Kangaroo and the Koala.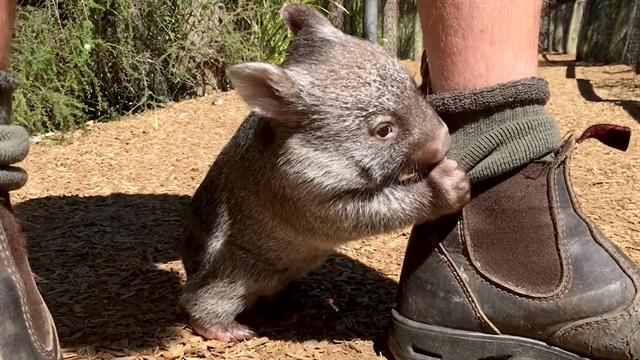 If you think a Wombat is too stubby to move around quickly, then you haven't seen them running away from you. Their speed can reach maximum when threatened. But if they can't escape, they can curl up into a furry ball. What is fascinating is that wombats have  super solid behinds that protect them from predators, like Dingos.
Unfortunately, not even a protective behind can save a wombat from getting hit by a car. Many wombats get killed when crossing busy roads, with lots of cars going from left to right. In fact, more wombats are killed by cars along with any other animal unfortunate enough to cross a busy road.
But there will be hope. Many conservationists in Australia are rescuing wombat babies that could've died inside their dead mums' pouches. Then they get released back into the wild when they're old enough.
I do volunteer work at the AZ Humane Society where we rescue many pets and care for them until they are ready for adoptions. So I feel relieved that there are many people out there who care for these animals.