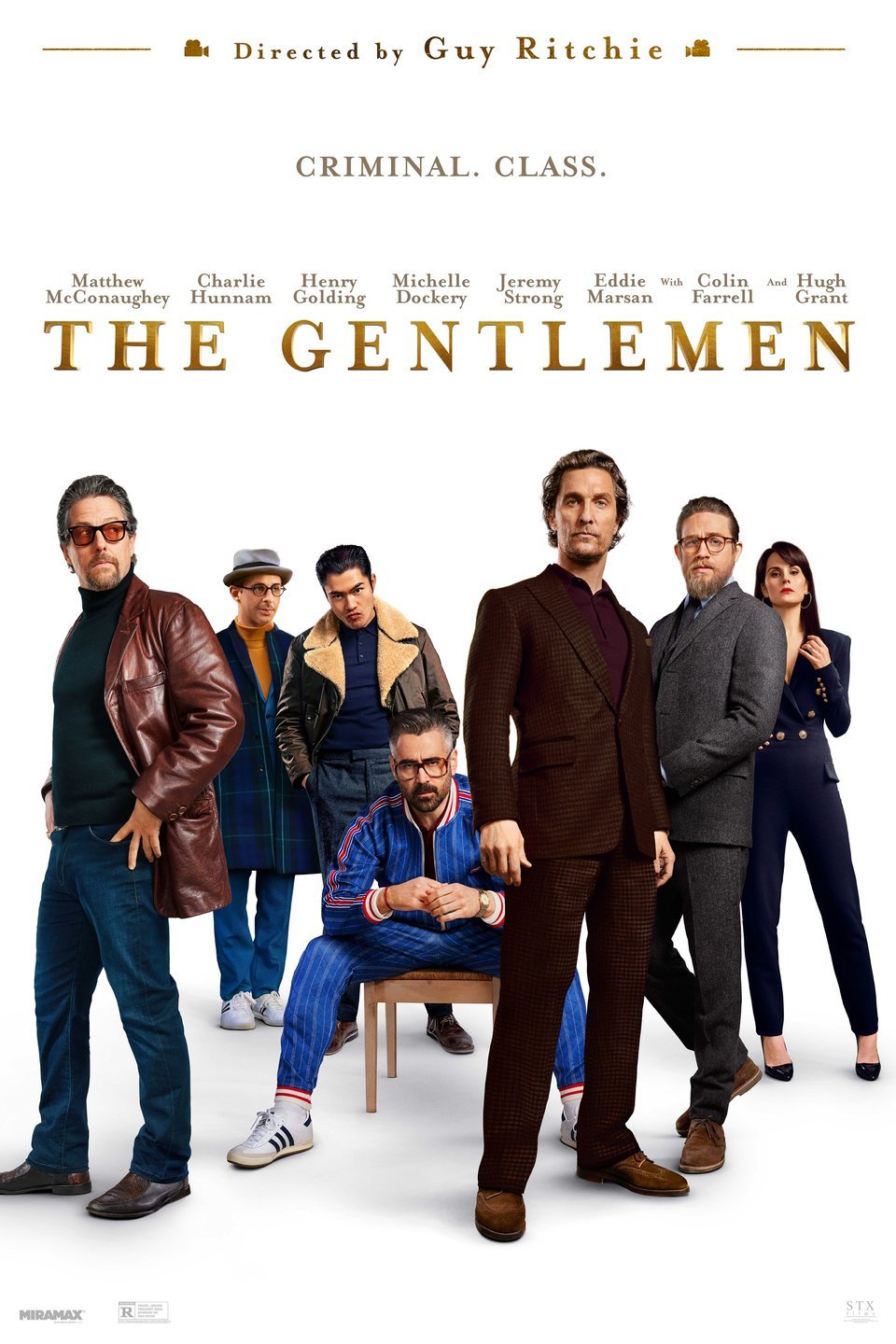 Here are my thoughts; I enjoyed it, the film had a lot of surprising twists and turns, that you didn't see coming.
The cast: Matthew McConaughey, Charlie Hunnam, Henry Golding, Michelle Dockery, Jeremy Strong, Eddie Marsan, Colin Farrell and Hugh Grant did an excellent performance and I do give Hugh Grant credit…cause his character was funny and stole the whole movie.
The story was good, focusing on the main character and other characters' point of view. Also the film reminded me of the first two Sherlock Holmes that Guy Ritchie directed and Quentin Tarantino films.
Guy Ritchie did a great job directing and writing the film.
For the record: the film is R-rated.
I give this movie an A+
By Angel