by Connor O
TOOLS
Stone adze(top) and hatchet(bottom)
 Most primitive tools were made out of either wood, stone, flint, bone, or obsidian. Stone tools helped early humans to gain the power of farming, mining and so much more. With mining came the Bronze Age and with it, new technology.
A primitive stone shovel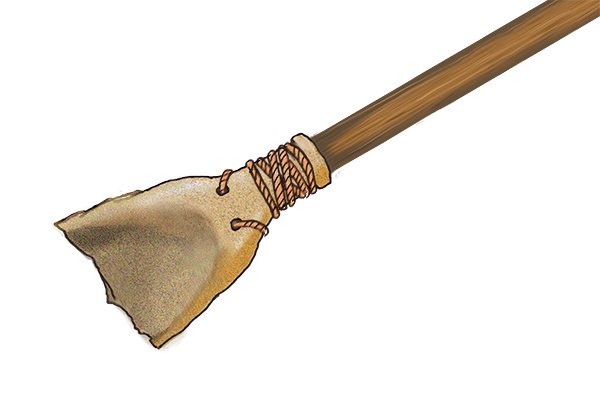 THE BRONZE AGE
By mixing tin and copper together, people created an alloy called bronze. It was stronger and more flexible than copper or gold and didn't rust. With the creation of bronze though, man could now effectively wage war against each other.
When everybody had bronze weapons people realized that they needed something to protect themselves with, so they made armor, shields and polearms.
Mesopotamian warrior
wooden bronze shield